Let's Blog our Life!
June 22, 2018
Writing is a self healing. I would love to repeat and repeat this world, anytime I start writing, at least, repeated it in my heart and mind. 🙂
Yes, I do love writing. For me, by writing down the idea, thought or even the imagination, I will be able to see the things clearly. Furthermore, I will be easier in planning as well as implementing the ideas.
Lots of friends, especially who love writing, also have the same thought about writing. Yes. We love writing, and thanks God, the development of information technology helps us a lots. The digital book (blogs), is super helpful!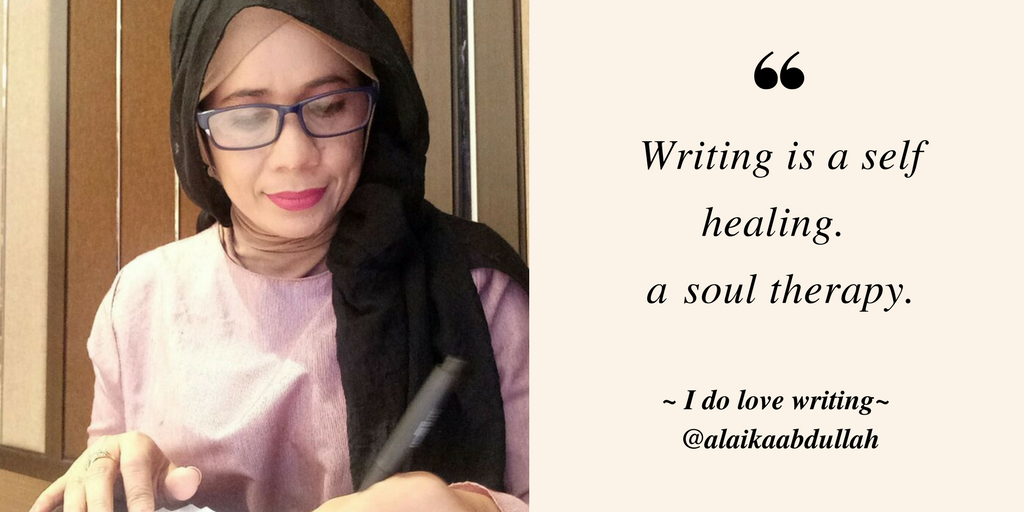 There are many kind of platform available for blogging. I use blogspot and wordpress for these writing activities, and now I also blogging on steem blockchain, which is more easier and interesting. But, how ever, as I have started blogging on blogspot and wordpress, of course I keep trying to maintain the blogs carefully. Updated regularly as well as do the blogwalking to others blog in order to keep my link of the blog being updated and remain on google.
But, somehow, the busy of my offline works, put me in difficulties to keep updating both of the blogs regularly. Thanks God, there is steempress that keep the wordpress updated meanwhile I updated the steemit platform. Ah, thanks to @fredrikaa and @howo as the creators of this plugin. I love it so much!
Let's blog our life!
Sharing is caring. That's why I always share the beauty of blogging, the interesting of writing, and its benefit to my friends, in order to dig their interest to also blogging/writing. And since I became a steemian, which I felt very interesting, I also share this feeling and encourage my bloggers friends to also blog on steem blockchain/steemit.
Meanwhile, since there is a new plugin for wordpress, called steempress, which is so helpful in connecting the wordpress to steemit, I also use this info to share and attract my bloggers friends to start using this platform as well.
Today, there is a friend of mine who willing so much to have a wordpress blog, and she tried to open an account on the wordpress.com. But, unfortunately, this free blogging platform is not compatible for steempress plugin. Then, she need a help to buy a domain rent the hosting, as well as setting up the plugins and import the content from her previous free wordpress platform.
And…, so glad to see this new blog! Welcome http://syarifahrahmi.com, hope this new site will increase your consistency in blogging here and there, ya! On steemit as well as on the wordpress. Yeay!! Congratulations, dear!
Do you also feel interest to connect your wordpress to steem? Let's do it, now! 🙂
Al, Bandung, 22 Juni 2018
You May Also Like
August 25, 2018
December 4, 2018
November 25, 2018