SteemPress – Cara Jitu Update Blog sembari Menuai Cring-Cring! – [Bilingual]
June 9, 2018
This post is available in Bahasa.
Hello, dears! Welcome (back) to My Page!
Feeling curious about the title above? Let me translate it first.
"SteemPress – Cara Jitu Update Blog sembari Menuai Cring-cring", means "SteemPress – the best way in updating your blog as well as monetized it."
Isn't that sounds interesting, dears?
Yup. For me, it is more than that! Since I have my main blog here, and now I also blogging on  steemit, then this one is left more lonely. I am thinking to not renew this randomnote.space plus its hosting and let it be expired here, since I am not able to handle (creating content and maintenance) it anymore since my busy offline activities.
But, Oh my God! Thanks to @steempress-io who released this awesome plugin! It is so so amazing and helpful! I tried my first entry using this plugin two days ago, and it run so awesome! The article published at once here and there. Ah, it is so cool! You should try it, dears! I found the solution to keep updating the blog while also contribute the content to my steemit account. It's really help saving my time! And…?
And of course, don't you aware that this action has the financial benefit? It steemit post will have the opportunity to get the upvote from the steemians who visit, read and love the article! And…? Not only the steemians, but Steempress-io, through its release here, said that there will be lots of opportunity to get the curation and upvote from them as well! Wow! Isn't that a really-really good news?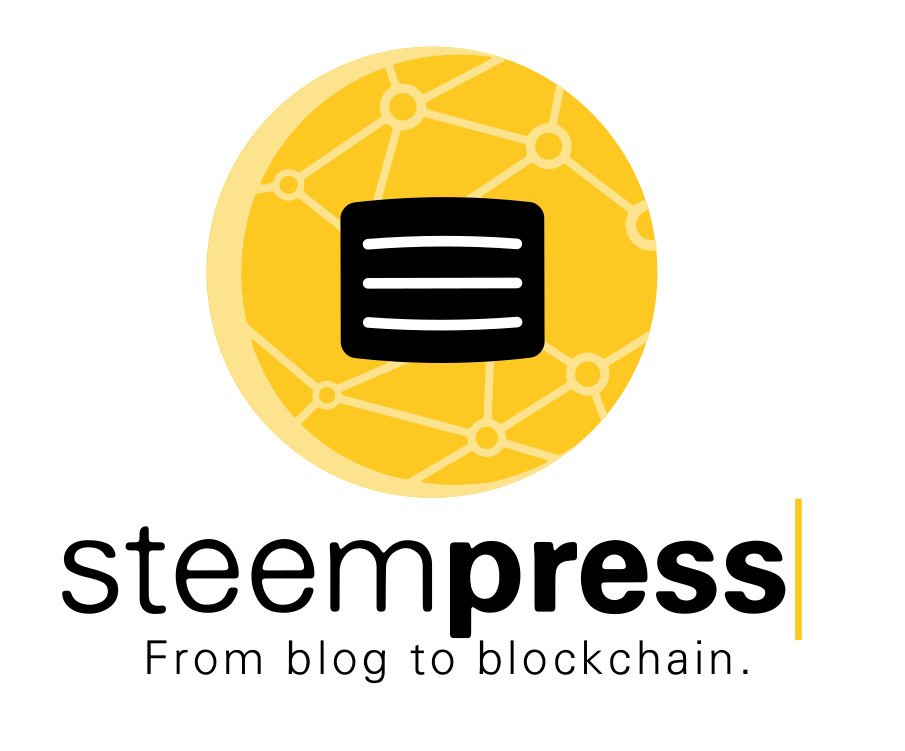 The release announced that @steempress-io received 1 million SP delegation so that it will be able to curate the contents published to the steem blockchain. Wow! But.., is that as easy? It must be the rule to play safe to get the curation, right?
Yea, absolutely! But no worries, dear. As far as your contents are a no spam – original content and good quality, so your content will have the opportunity to get the "high votes on quality – curators trails."
SteemPress also appreciates the new SteemPress users whose blog exceeding a certain age, by giving away a welcome upvotes once your content is a non spam – original content.
SteemPress will also do randomized votes which given randomly across users with a limit of 1 vote daily per user. Wow! So, what are you waiting for, just login to your wordpress self-hosted account, install the SteemPress Plugin, and start contribute to steemit and your wordpress blog!
Keep in mind, the SteemPress plugin only compatible for the self-hosted wordpress, ok?
Cheers,
Al, Bandung, 10 June 2018
Halo, Mantemans! Ketemu lagi dengan aku di halaman ini. Pada sehat kan?
Untuk yang berbahasa Indonesia, pasti udah ga heran donk dengan judul di atas?
"SteemPress – Cara Jitu Update Blog sembari Menuai Cring-cring". 
Beneran, loh! Plugin SteemPress ini memang beneran berikan peluang untuk tak hanya jaga blog tetap update, tapi juga berikan peluang untuk hasilkan uang! Yup!
Menarik banget kan?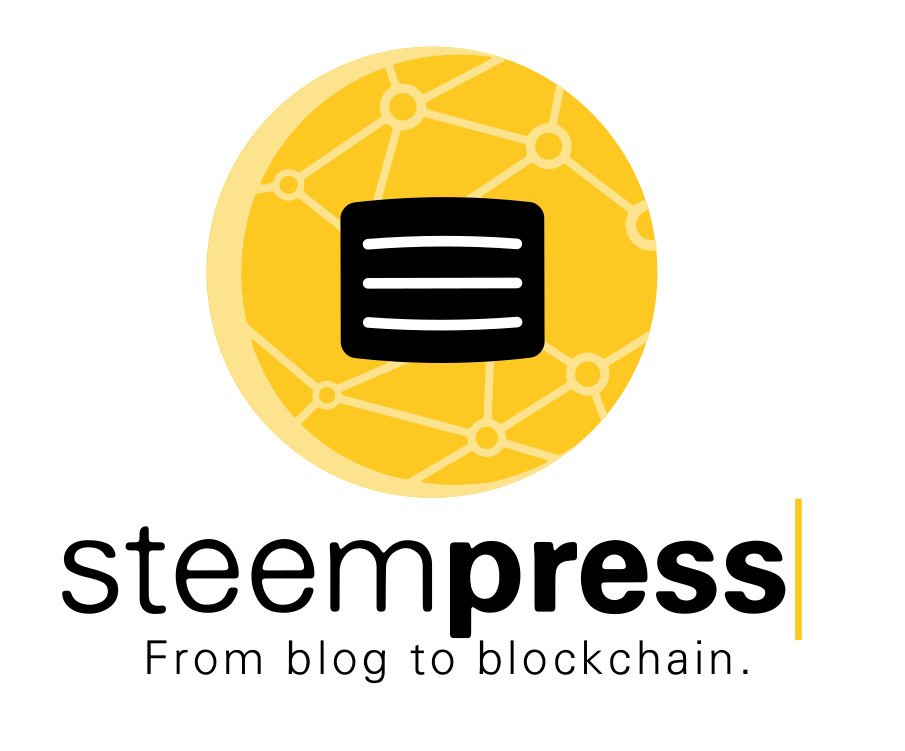 Bagiku sendiri, kehadiran SteemPress plugin ini punya nilai yang lebih dari itu, loh! Tak sekedar karena cring-cringnya, tapi kehadiran plugin ini emang bener-benar jadi solusi bagiku, yang tadinya sudah berencana untuk membiarkan saja blog Life Style ini tertinggal dalam sepi dan akhirnya hangus karena domainnya tak ingin aku perpanjang lagi.
Bukan, bukan karena tak sayang, sih, tapi karena waktu untuk mengurus dan mengupdate konten-nya ini, loh, yang sudah tak terkendali lagi, dikarenakan kesibukan offline ku yang makin padat. Di samping juga kesibukan mengurus blog utama yang ini dan ber-steemit ria.
Untungnya, Alhamdulillah, thanks to @steempress-io yang sudah merilis plugin ini. Kece badai dan ngebantu banget! Aku mulai mencobanya dua hari lalu, dan ternyata memang bener-bener sip oke sip!
Satu artikel, yang aku draft via dasbor blog Life Style ter-publish cantik di sini dan di sana. Keren banget, ya? Kalian kudu nyobain, deh! Absolutely, SteemPress kini menjadi solusi bagiku untuk tetap mempertahankan blog WP self-hosted ini, sambil terus berkontribusi di steemit. Sekali melangkah, satu dua pulau terlampuai, deh! Bener-bener menghemat waktu.
Selain praktis menghemat waktu, keuntungan lainnya dari menggunakan SteemPress, so pasti dari sisi keuntungan finansialnya donk. Seperti berita yang baru dirilis oleh @steempress-io di sini, bahwa memposting konten via WP self-hosted dengan plugin SteemPress berpeluang untuk dapatkan upvote! Artinya, dapat uang kripto, donk?
Ha? Kok bisa?
Ya, bisa lah! Kan konten yang terpublish di halaman steemit kita, akan berpeluang untuk dapatkan upvote dari para steemians yang berkunjung, membaca dan menyukai postingan kita. Dan tak hanya itu, loh! Artikel-artikel yang dipublish melalui SteemPress akan mendapatkan upvote dari steempress-io, loh! Seru pisan kan?
Terus, Al, apakah dua konten yang sama ini tidak akan terdeteksi sebagai plagiasi oleh cheetah?
Nah, ini! Tadinya aku sempat ragu akan hal ini, makanya sama sekali tidak tertarik untuk menggunakan plugin ini sebelum-sebelumnya. Namun dua hari lalu itu, aku nekad mencobanya, dan ternyata aman. Malah dapat upvote langsung dari @steempress-io senilai 30an SBD. Crazy pisan khaaan? Sampe sempat shock happily, haha.
Dan seperti pada artikel rilis officialnya itu, memang menggunakan plugin SteemPress aman kok! Menurutku sih, asalkan artikel yang kita publish itu adalah artikel baru dan original, ga akan jadi masalah.
Lalu, emang semudah itu mendapatkan upvote dari SteemPress? Hm, enggak juga sih. Tentu ada aturan yang harus dipatuhi. Yaitu, konten harus original, berkualitas dan bukan spam, maka besar peluang akan dikunjungi dan di-upvote oleh curator trails dari SteemPress.
Kemudian, bagi pengguna baru SteemPress pada wordpress self-hosted yang telah berumur tertentu (ga disebutin sih usia berapanya), maka akan mendapatkan welcome vote. Nah, ini mungkin yang kemarin aku dapatkan senilai 30an sbd ituh.
Selain itu, SteemPress juga akan melakukan voting random, kepada konten-konten berkualitas yang dipilih secara acak. Syaratnya adalah satu kali upvote perhari. Jadi kalo pun sampai menulis hingga 4 artikel sehari via SteemPress, yang boleh dapat vote hanya sekali saja.
Nah, menarik banget kan? Bagiku, ini adalah solusi jitu dalam menjaga blog pribadi tetap aktif, seraya tetap berkontribusi dan menghasilkan di steemit. So, tunggu apalagi, mantemans? Yuk, login ke wordpress self-hostedmu dan install pluginnya, lalu posting deh!
Yang wordpress non self-hosted piye, Al?
Ora iso! Upgrade dulu deh ke yang berbayar. Tinggal beli domain dan sewa hosting lah. Masak mau gratisan terus? Kan mau menghasilkan? Hehe.
Al, Bandung, 9 June 22018
You May Also Like
September 6, 2018
September 14, 2018
November 22, 2018